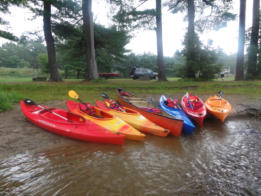 Classes & ACA Certification Courses - Personal attention to the Skill Level & Needs of every student All water sports are More FUN when You Know the Best Paddling Techniques & Safety Tips. We train all Ages from Young (age 6+) to Young at Heart Basics for Beginners, Intermediate and Advanced Every Student should feel confident & secure on the water We support the ACA Certification Guidelines in all Our Classes, including Boy Scouts of America KAYAKING MERIT BADGE
Learn more >>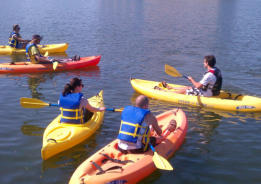 The Basic-Quick Start to Kayaking - This basic introduction to flat water paddling for the entire family, emphasizes safety, basic strokes, maneuvers and equipment is ideal for the recreational paddler interested in exploring close to shore, coastal, protected lakes and river environments. Class taught by Certified ACA Instructors.
Learn more >>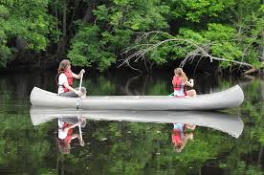 The Basic-Quick Start to Canoeing - Learn the essential skills for canoeing in calm water, all levels for the beginner and beyond in a flat water environment. If you are just getting started or would like to improve your paddling skills, we have the class for you. Private and group instruction are available. We offer special pricing for youth groups like Boy Scouts, Girl Scouts, School programs, etc.
Learn more >>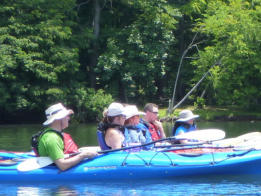 Intro to Kayaking - The Introduction to Kayaking course is designed as a short program emphasizing safety, enjoyment and skill acquisition. For individuals with some experience or have taken our Quick Start to Kayaking course. This course is appropriate for those kayakers who want to take their sport to the next level. Topics covered are safety, proper dress, equipment, river reading along with kayak maneuvers and strokes. Basic rescue, Controlled capsize, wet exits and re-entries in a protected environment. Knowledge of paddling environment (wind, waves, weather, and water.) Class taught by Certified A
Learn more >>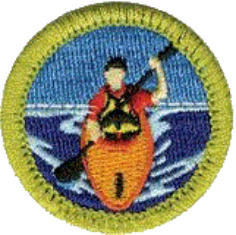 BSA Kayaking Merit Badge - Get your Kayaking Merit Badge at NKC! Learn to kayak from our professional team of ACA Certified Instructors. This course is designed as a Kayaking Merit Badge program emphasizing safety, enjoyment, and skill acquisition for entry level paddlers.
Learn more >>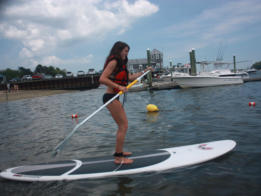 The Basics Quick Start to Stand-Up Paddleboarding (SUP) - Entry Level course is designed to introduce and train you for sufficient skills and knowledge, so that you can enjoy the sport of Stand-Up Paddleboarding. This class is taught at our Tihonet Pond location by our certified ACA Instructors. Call and make your reservation today!
Learn more >>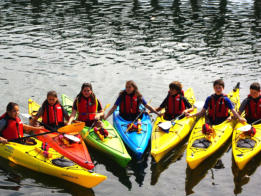 Kids Kayaking Clinic - This clinic is a great way to get outdoors and learn the basics of kayaking with fun, games, and adventure in mind. Our primary emphasis is to promote watersport safety. Our experienced, certified instructors will teach basic strokes, how to get in and out of a kayak safely, what to do if you capsize, and how to land your kayak safely on shore.
Learn more >>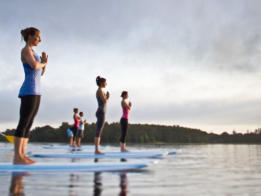 Stand-Up Paddleboard Yoga - Stand-Up Paddleboard Yoga at our Wareham location on beautiful Tihonet Pond. Connect with the serene beauty of the water as you experience the calm and meditative practice of SUP Yoga to balance and ground your energy, enhance your range of motion in the joints, strengthening core muscles and bring greater equilibrium to your physical and emotional well being. Focusing on standing, seated, supine, and prone asanas, combined with attention to breath.
Learn more >>

Stand-Up Paddleboard (SUP) Clinic - This clinic will get you started by developing a sense of balance and control. You will learn how to get on and off the SUP, basic strokes, forward, reverse, and turns will be covered. It is much easier than you think, come on down, and we will show you how.
Learn more >>